A superyacht charter allows you to explore some of the world's most beautiful places while living in your own private oasis. Your preferred charter broker and captain will create a bespoke itinerary for your group that embraces all your unique requirements, maximise your time at each destination and allows you to fully enjoy activities tailored to your group.
While on your vacation, you can spend your days island hopping through the Bahamas and the Caribbean. Idyllic beaches await you. Discover hidden coves, dive with tropical fish and immerse yourself in vibrant island life during your charter. Drop anchor in tranquil bays and get ready to soak up a slice of paradise. You can experience it all on board Motor Yacht Acacia.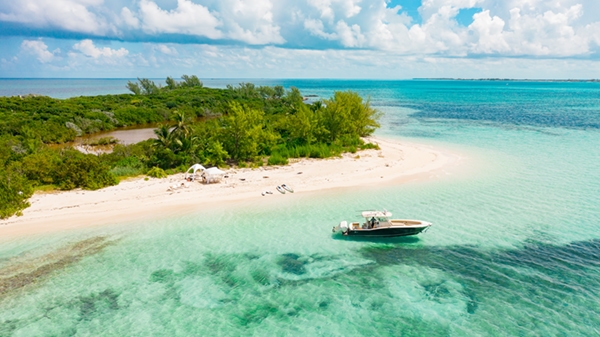 A stunning archipelago, the Exuma Islands offer yacht charter guests a delectable selection of pristine sandy beaches and astonishingly blue waters. Known for the famous swimming pigs and jaw dropping vistas, this region is exclusively visited by yachts and sailboats. Jump on one of Acacia's tenders to explore private coves or dive in and snorkel in the calm, shallow waters.
Explore the Exuma Islands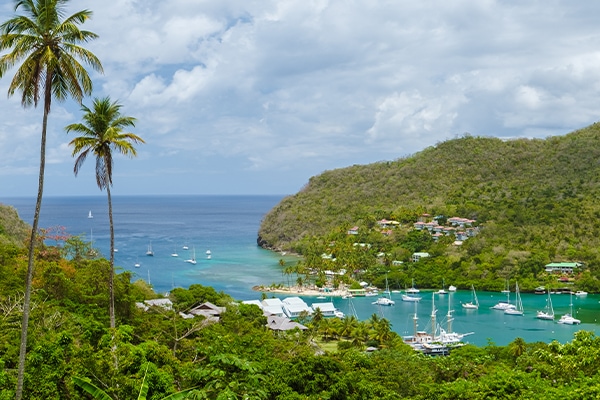 Boasting beautiful scenery and clear waters, with rich culture and vibrant island life, the Caribbean has it all for visitors and each destination has a distinct personality and appeal. Lush green forests and sandy coves await you on the shores of the Eastern Caribbean, with wreck dives and coral reefs to explore underwater. A true paradise for a yacht charter.
Explore the Eastern Caribbean